BEL NC manufactures and markets its exhaust silencers to provide you with design performance, product quality and customer satisfaction. These commitments are backed up by a promise of continual product development and the best support tools that will assist in improving your products and market position. BEL NC provides solutions which are manufactured in our own facilities, using advanced engineering tools that provide rapid, cost-effective results that protect your bottom line. Our extensive product line of standard and high performance exhaust systems means fast turn around even for your most challenging applications. Combining these product options with superior quality, competitive pricing, and responsive customer service makes BEL NC products your best choice.
Standard BEL Exhaust Silencers are constructed from heavy gauge hot rolled cold quenched steel sheet with welded construction and finished with a layer of high quality heat resistant paint
Our exhaust silencers are designed to reduce noise mainly for the commercial and industrial sectors. Application include:
Diesel Engine Generator Exhaust Gases
LPG Engine Generator Exhaust Gases
High Pressure Blower
Compressor etc
The options we offer will meet your needs and requirements:
Silencer casing in mild steel, stainless steel or other material.
Several thickness, minimum 2.0mm and above
Water drain plug
Lifting hooks
Special flanges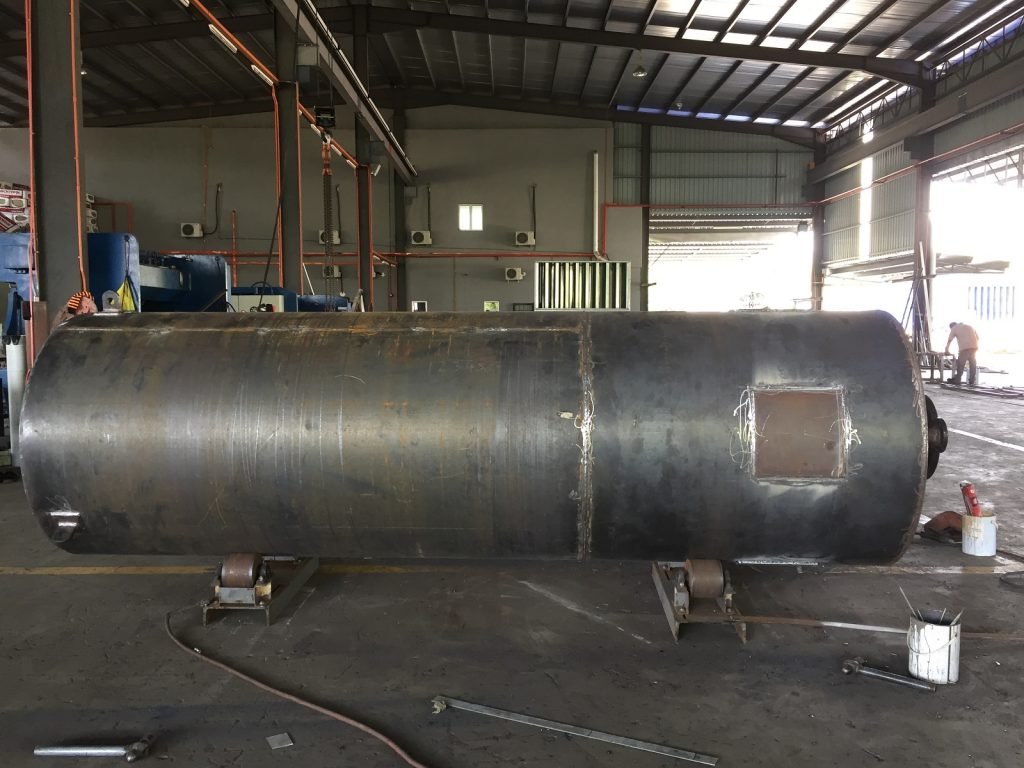 BEL Exhaust Silencers come in three different models:
• Multi-Chamber Reactive Type (Primary Silencer)
Model : BEXP-S (side entry) &
BEXP-E (end entry)
BEL Primary silencers provide good attenuation at mid and low frequencies. They are available with side entry (BEXP-S) and end entry (BEXPE). Oveall attenuation is approximately 30 dB.
• Straight Through Absorptive Type (Secondary Silencer)
Model : BEXS-E (end entry)
BEL Secondary Silencers are connected in series with the primary silencers and provide effective attenuation over a broad range of frequency due to the presence of high temperature sound absorbing acoustic insulation inside the internal side of the silencer. Overall sound attenuation is approximately 20dB.
• Supercritical Type (Combination Type)
Model : BEXC-S (side entry)
BEXC-E (end entry)
Supercritical Exhaust Silencer is a compact combination of reactive type and absorptive type exhaust silencer. Normally used when space is limited and noise criteria is not too stringent. Overall sound attenuation is approximately 35dB.